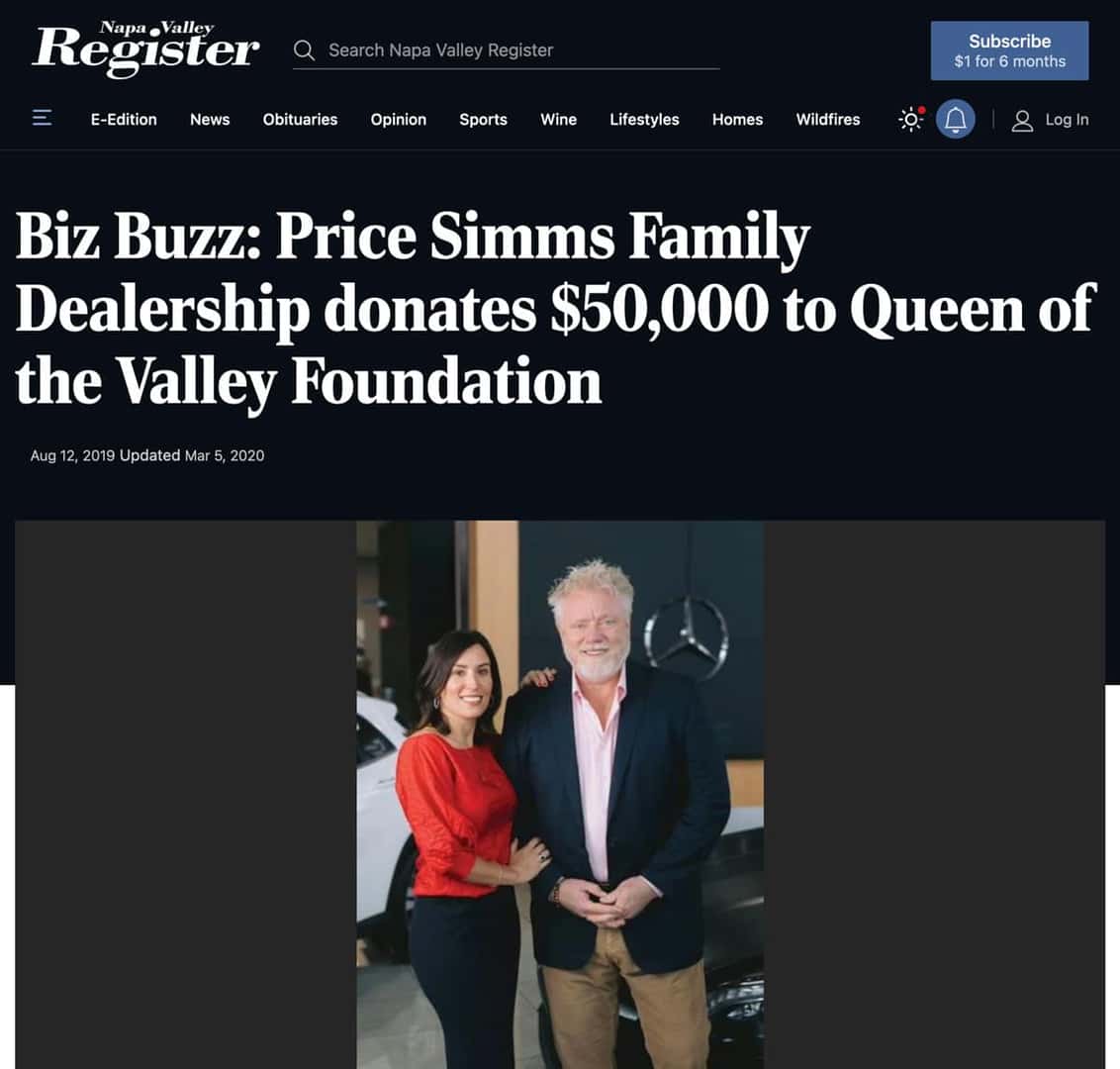 Napa's Queen of the Valley Medical Center has announced the launch of its Distinguished Corporate Partners program and the confirmation of Price Simms Family Dealerships as a $50,000 partner.
The Distinguished Corporate Partners program "is designed to engage businesses that demonstrate a strong commitment to the well-being of our community with financial contributions."
Mr. and Mrs. Simms chose to participate in the program because the Price Simms Family Dealerships share the same values as the Queen, such as integrity, excellence and compassion.
Adam Simms added, "We've found that our business receives back from the community as much as we give. And as a family, we recognize the value of having a premium local hospital right here in Napa. That's why the Queen is a natural partner for us."
Read more here.